Rider of the Week
#87—Weston Cockley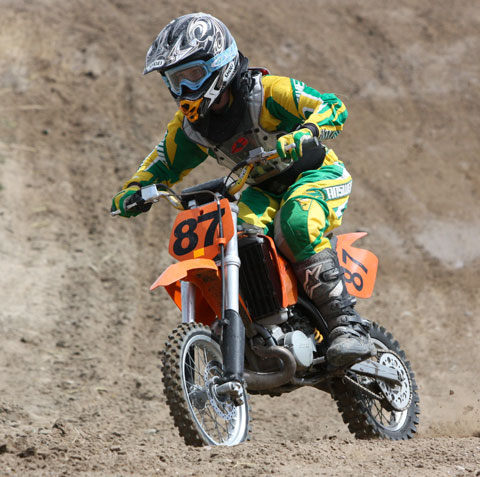 Sponsors: TNT MOTORSPORTS of Laramie, Wyoming
Weston Cockley has been a man on a mission this season, winning almost every race he has entered. This past weekend at IMI was no different. Weston took home first place trophies in three classes dominating the 65cc 10–11 class, the 85cc 9–11 class, and the Open 85cc 9–11 class. Congrats on a great season thus far Weston, and keep up the hard work!
What is the Rider of the Week?
Every week, Colorado Motocross Magazine will select a Rider of the Week, who will appear on this page of our website. Each Rider of the Week will receive a prize from Colorado Motocross magazine, but more importantly, he or she will be entered into our grand prize drawing. At the end of the year, the randomly selected winner will receive a trip to Cairo, Georgia where he or she will have the opportunity to participate in a week long training camp at the Millsaps Training Facility, also known as MTF. Millsaps Training Facility is recognized as the premier place to train for up-and-coming motocross racers.
Previous
Riders of the Week